Revealed… the BEST Way to Get

Real

Instagram Followers
Finally! You're Only One Step Away!
Social Uplifted Will Help You Grow Your Instagram Organically.Having a Massive Following on Instagram gives you a significant advantage in life. It makes it easier to attract new people and opportunities, get a better job, or grow your business.Get Real Instagram Followers & Engagement. Real Results, Real People Only…
Watch the video to see how it works:
Getting Started is Quick & Easy!
Step 1. Account Details
Step 2. Payment Options
Step 3. Checkout
No contracts, cancel at any time.
Secure Checkout
Why Choose Social Uplifted?
Get more followers on Instagram with the best Instagram growth service on the market usingthe most advanced social media technology available.
Instant Action = Instant ResultsYou will notice results within hours of starting.
Easy to Use = Set it and Forget itSimply fill out a brief questionnaire right after payment completion.
Powerful GrowthThe end result is that our customers gain an average of 300-2,000+ real, engaged followers each month*.
Target Your Instagram Followers
Instagram currently has over 1 billion monthly active* users – with our service, you can target any type of users from any industry. Whether you're an individual, a business, or an influencer, our targeted growth will help you get Instagram famous.
These are just a select few of the demographics we cover!
[masterslider id="2″]
Join Over 1000s of Happy Customers
Social Uplifted does exactly what they promise to do, Get more followers that are real people interested in my offer! I greatly benefited from growing my influence and authority and build credibility for my real estate business. Highly recommended!
Peter S.
AMAZING! I've been burned w other local agencies before. Often you end up with a bunch of fake spam accounts. Social Uplifted wowed me. They helped me get more followers by 1000s and all of them were genuine accounts who often uniquely engaged w/ me! Also my post went viral and got over 55k views. Best Instagram promotion service I've ever purchased!
Nicole S
As a marketing consultant, I've been using Social Uplifted for my clients, and my business has been growing quickly. It allowed me to work from my laptop, phone and achieve financial freedom. Now I'm super excited to pursue my passion in fitness and travel the world. Thank you!



Angela L.
Frequently Asked Questions
Why should I purchase from Social Uplifted?
We have been involved with Instagram promotion for over 4 years now and managed over 5000 different accounts. Social Uplifted have been used by marketing agencies, freelancers, bloggers, musicians, artists, influencers, celebrities and small to midsize businesses from all over the world, trusted by Fortune 500 companies. We are the Swiss Army Knife of Instagram Organic Growth.
How does Social Uplifted work?
We use targeted engagement to grow your following. Simply fill out a brief questionnaire that you'd see right after payment completion. In simple terms, we engage with your target audience based on your requirements. The result is that many of these users are likely to follow you back and engage with your content. Also note that you'll see campaign performance continually improve over time as we gather data and your campaigns become fully ramped up.
Are the followers real?
Yes! Social Uplifted specializes in accelerated growth of real followers, fans and likes. Social Uplifted achieves this through the strategic use of target hashtags and usernames.
Can I use my Instagram during the promotion?
Yes, absolutely! We highly suggest you to keep posting, that would really help us get much better results for you. Please keep in mind that you might not be able to like, follow, comment from time to time during promotion.
Is your service safe? Are there any risks?
Absolutely. Our service works well within the constraints of Instagram, and your account is 100% secure while using our service.
What happens to my followers when I cancel Social Uplifted?
All of the followers you got from Social Uplifted service will always be yours. As long as your followers are fascinated with your account and the activities they find on your account, you can be sure that they would remain afterwards.
Am I buying fake followers or do you provide organic growth?
We don't have any bots or provide any fake follows or likes. We also strongly advise against buying fake followers.The service we provide is to get your account in front of tens of thousands of users. They choose to follow you back (or not) under their own free will.We've found that if your content is highly relevant to the audience that we're targeting, then you'll see great results!
I'm not located in the US. Can I still use Social Uplifted?
Absolutely! We have worked with customers located in the world over, e.g. Australia, Dubai, UK, New Zealand, Canada, etc.
Need More Reason To Get Started? 
When you purchase a Social Uplifted package, you're getting the highest quality growth service for your Instagram account. Gain peace of mind by knowing that when you join Social Uplifted, your account's growth is as important to us as it is to you.
LIMITED AVAILABILITY:  As a result of our commitment to serving a small number of customers in the best way possible. Social Uplifted will accept 300 more customers only. Claim Your Spot Now!
Social Uplifted User Reviews
[WPCR_SHOW POSTID="8189″ NUM="" PAGINATE="1″ PERPAGE="5″ SHOWFORM="1″ HIDEREVIEWS="0″ HIDERESPONSE="0″ SNIPPET="" MORE="view more" HIDECUSTOM="0″]
Resources: FAQ | Support Center | Contact[thrive_2step id='3782′]About Us[/thrive_2step] [thrive_2step id='6681′]For Agencies[/thrive_2step]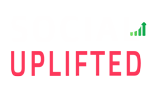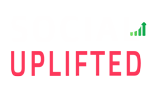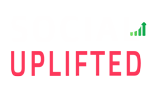 Made with love in Los Angeles, CA
Copyright 2020 © Social Uplifted | Terms | Privacy Policy | Support: [email protected] Social Uplifted is not endorsed or certified by Instagram. All Instagram™ logos and trademarks displayed on this application are property of Instagram. *Results may vary.